WHY THEFAKEWORLD?
TheFakeWorld Bot is a highly customisable and modular discord bot with features such as giveaways, profiles, sticky roles, and a welcoming system. We are constantly updating the bot so keep a look out for new features!
Sticky Roles
Make roles sticky so that when a user rejoins with that role, TheFakeWorld will re-add it!

Useful for protecting against mute-bypassers.
Customisable Prefixes
Set your own prefixes for your community to use! Have multiple bots using the same prefix? This will help!

Mentioning the bot will always work.
Fun
Multiple fun commands for your community to use such as the ability to send eachother bread, view pokemon, and more!
Welcomer and Autorole
Set up custom messages for when people join and leave your server, this includes parameters for even more configuration!

Tie this in with the autorole system to automatically assign people roles when they join your server!
Giveaways
Easily create giveaways for your server! Includes a very quick giveaway creator allowing for great customisation!
Profiles System
A custom profile system with badges! Try to get them all and show off a special gold profile!

Check your stats against others with the leaderboard!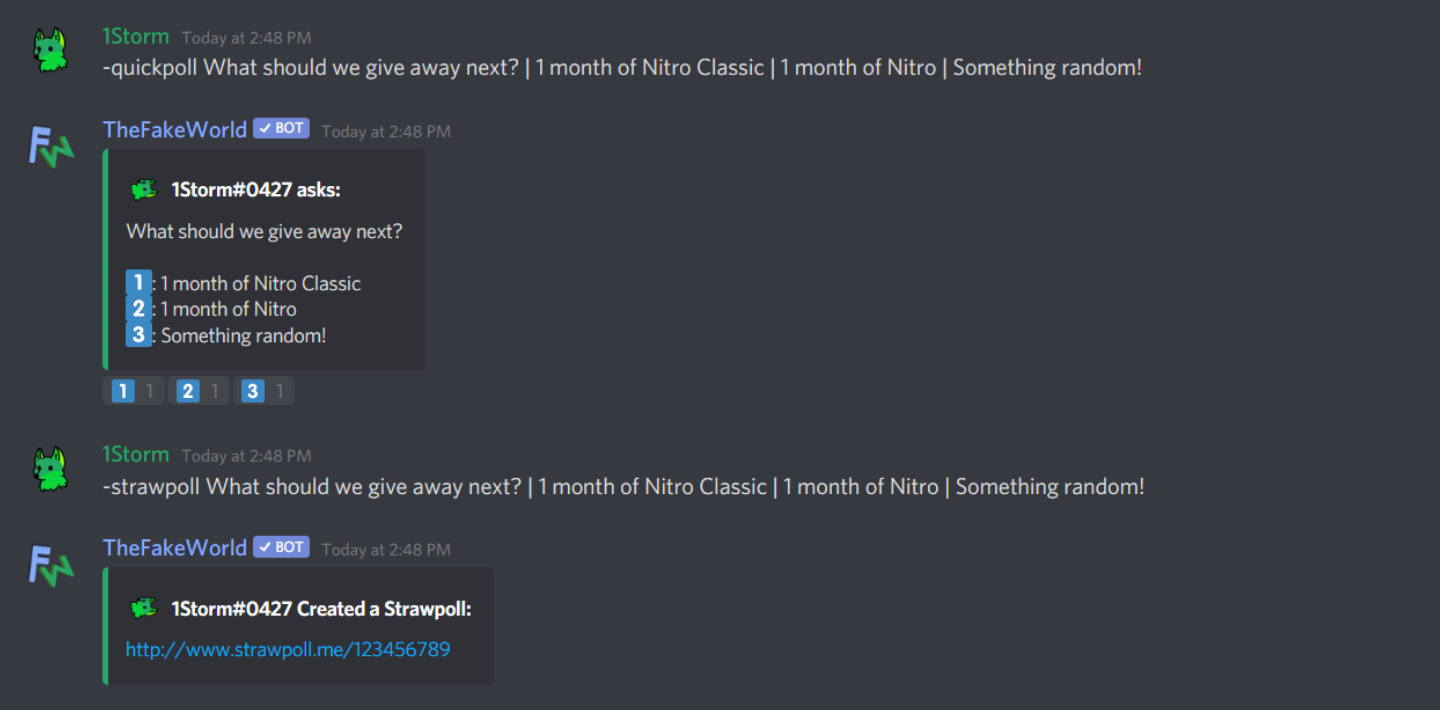 Poll System
Quickly and easily create polls with up to 10 answers! Can also create a strawpoll for you (up to 30 answers)!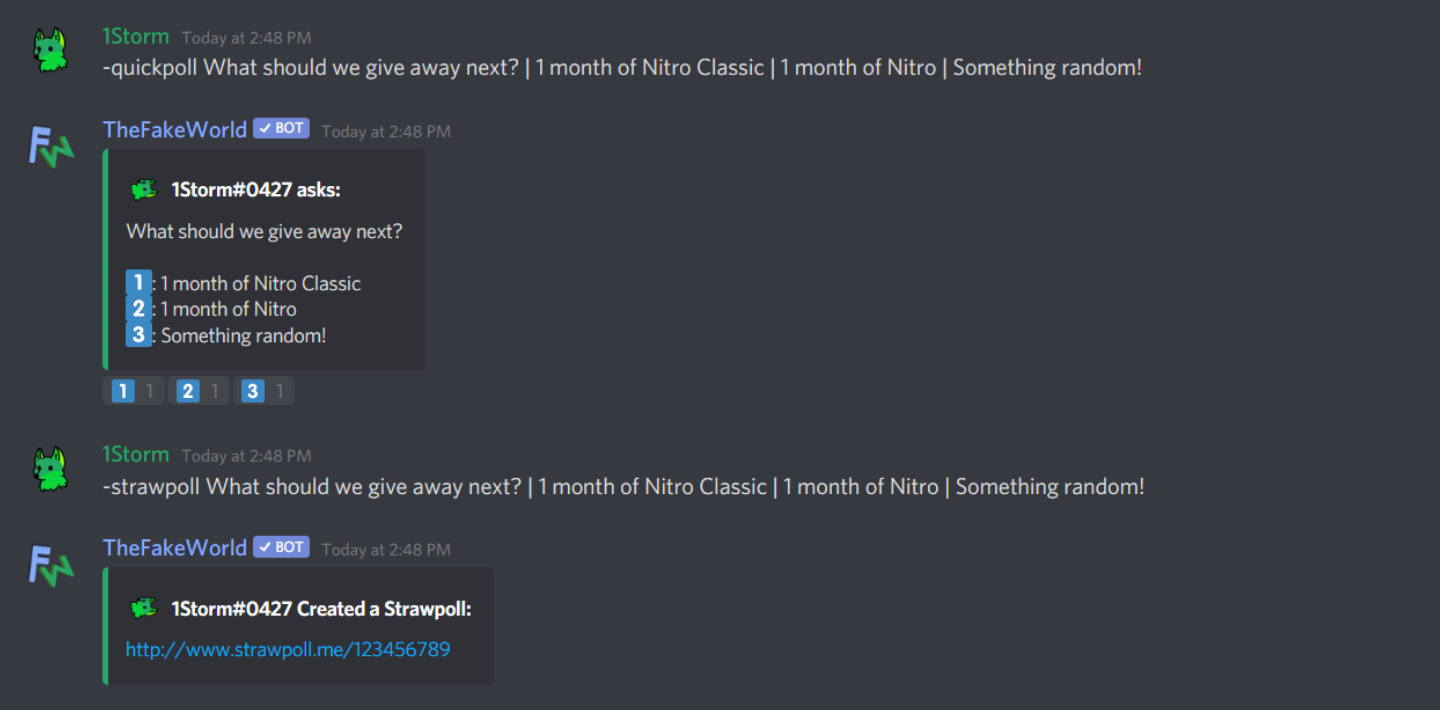 And many many more!